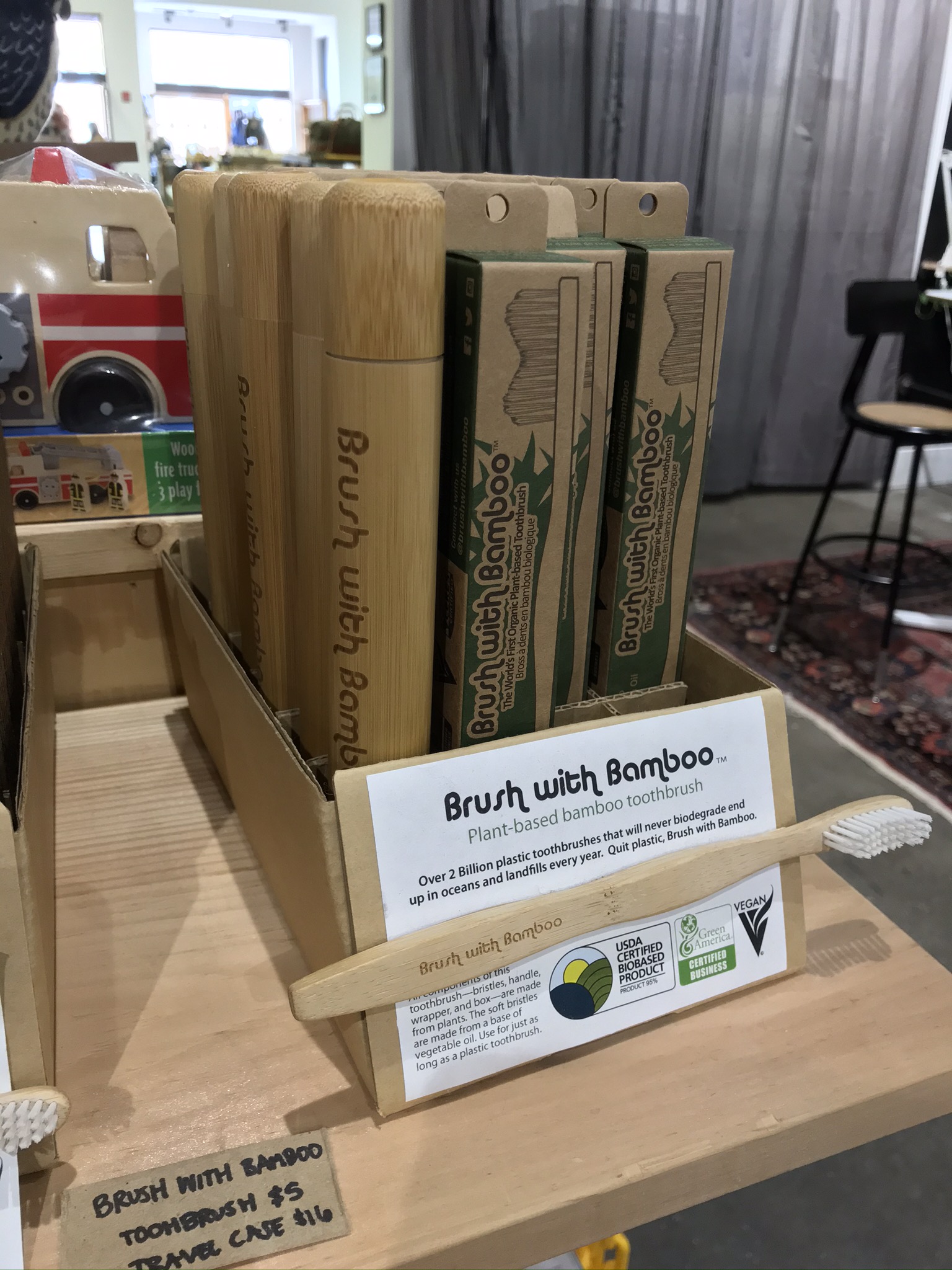 CLEAN MOUTH……..CLEAN CONSCIENCE
One billion toothbrushes will be thrown away in the U.S. this year. Yes, that's quite a lot of toothbrushes…….imagine what that number is on a global scale?
Brush with Bamboo, the world's first and only plant-based toothbrush, is trying to reduce waste with their eco-friendly line of toothbrushes and accessories. According to the brand, every component of their product is recyclable: bristles, handle, and box……and will last just as long as a conventional toothbrush.
In addition to an auto-ship subscription, Brush with Bamboo is also promoting their toothbrushes in small boutique retail stores with this uncomplicated display. Designed to hold boxed product and brushes in travel cases, the all kraft display takes a simple, earthy approach with its on shelf presence. Partitions keep all the brushes neatly organized in their own cells while a decal adhered to the front panel and a live toothbrush allow shoppers to interact with the product. This bare-bones display represents the KISS principle ('keep it stupid simple') quite nicely!
Related
Firefly Hello Kitty Side Kick Display
Colgate Tootbrush Tree Floor Display
If you want to view more Oral Care displays, visit our image gallery. Once there, click on the Product Channel button and choose the Oral Care category or you can type the words Oral Care into the search box and find results that way.