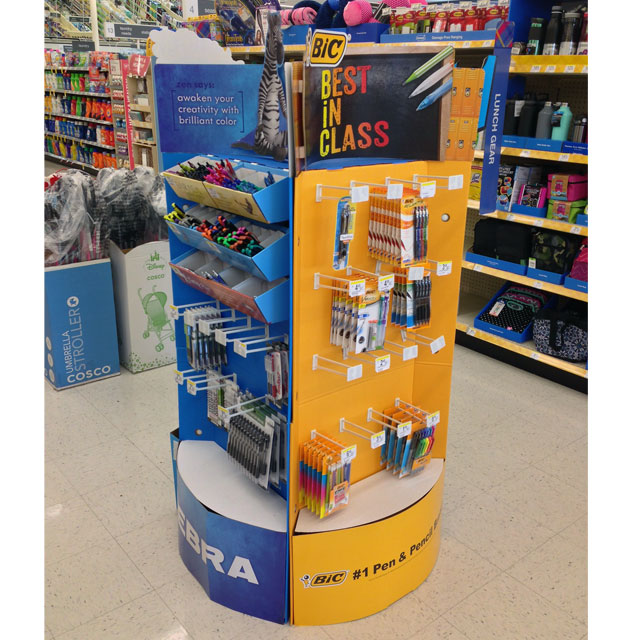 With summer almost a memory, back-to-school shopping season is in full swing. 2017 is shaping up to be a record year, predicted to exceed 2016 sales by almost 10%, according to the National Retail Federation's annual survey conducted by Prosper Insights & Analytics.
With roughly 44% of shoppers planning to spend at an online retailer, brick and mortar sales are critical considering back-to-school is ranked up there as one of the largest annual sales events.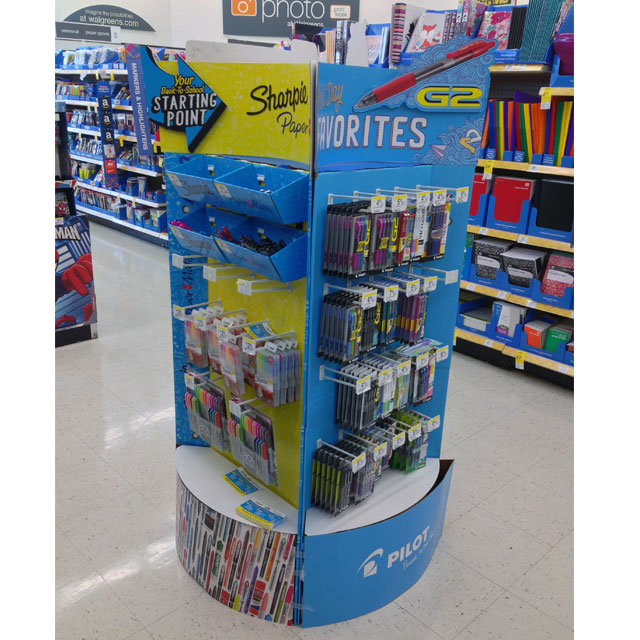 Under pressure to compete with online sales, mid-tier retailers and brands are trying to keep up with consumers changing habits by looking for new and unusual ways to add excitement back into stores this shopping season – take this BTS display we spotted at Walgreens.
Featuring BIC, Pilot, Zebra and Sharpie, this round display creates a unique destination that allocates a section of the circular footprint for each brand to showcase their back-to-school products. Even with lug-ons and hanging bin trays, check out how BIC's merchandising section jumps out as compared to the others!
If you want to see more back-to-school displays from 2017 or from these specific brands, visit the image gallery and use the drop down menus or the search box to find what you're looking for.
Related
Mr. Sketch Back To School End Cap Display
Skylanders Scan Me School Bus Snack Display