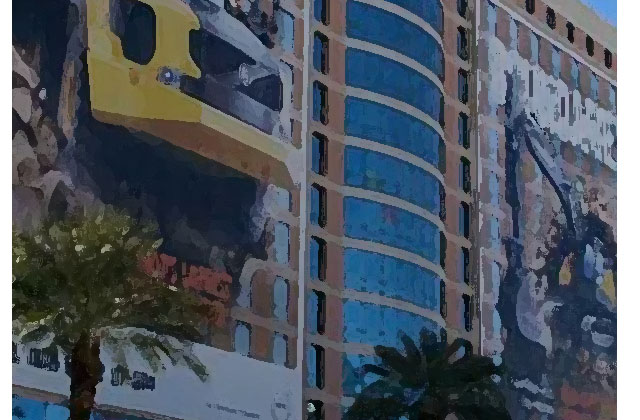 You don't have to be a boxing fan in Las Vegas to know when one major bout is done and another is on its way. If you're near the Strip, just look up at the colossal murals affixed to the MGM Grand's towers.
Contractors working for Screaming Images recently took down the 200-foot-tall, 45-foot-wide mural announcing the Mayweather/McGregor fight. They replaced it with another, of the same dimensions, promoting Saturday's middleweight championship fight between Canelo Alvarez and Gennady Golovkin at T-Mobile Arena.
The graphic design, print and installation company has found that big murals — the boxing wraps are a good example — are more about generating excitement around an event than driving customers to buy tickets.
Joshua Garcia, creative director at Screaming Images, said the building wraps are typically handled outside the media-buying process that casinos and other companies use to purchase television, print and online advertising.