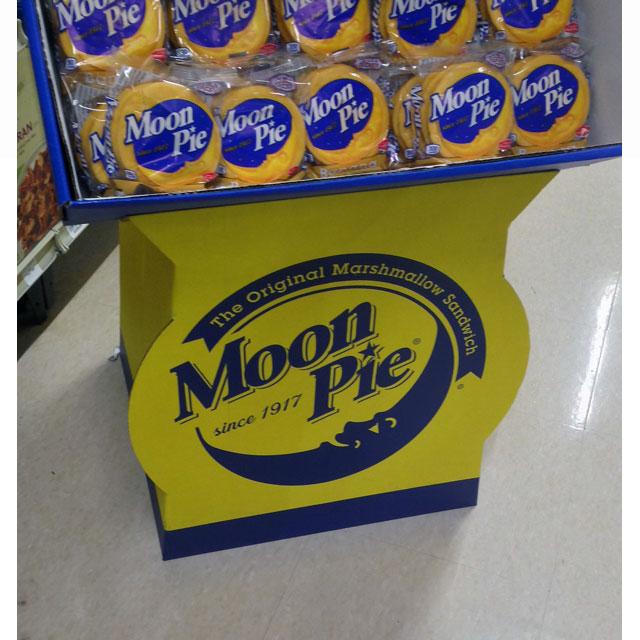 This should go without saying but when we saw this Moon Pie base, thought it might be a good refresher. Designers – when presented with the opportunity to have some fun with a display using structure and graphics or both, by all means, take advantage.
This simple Moon Pie display was jazzed up by adding simple die cuts to the base which complement the round-shaped logo. Since vertical support was not an issue in the case, the designer pushed the limits with the distance between the start and end points on the arcs. In doing that, it also helped to create a larger logo.
Adding some extra rule to the cutting die or wrapping graphics around full litho-labeled components is practically free, so why not make your displays look that much better.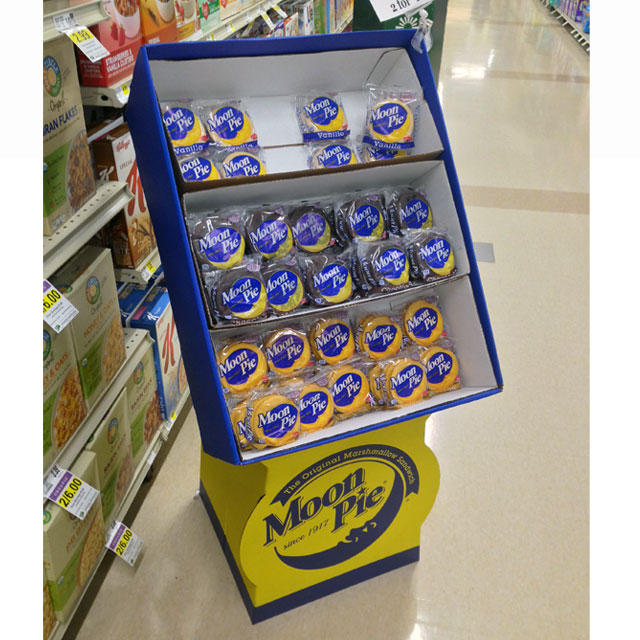 Check out other displays that add visual interest with structure and graphics.
Flonase Outperforms Allergy Floor Display
Start Here Claritin Floor Display
Crunch Time Snack Floor Display
Zyrtec Save Today Floor Display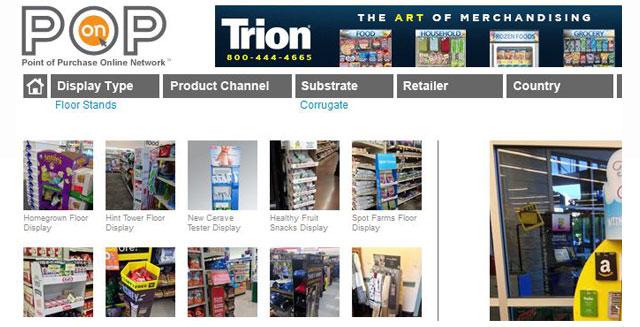 If you wish to view more corrugate floor stand displays, visit the image gallery and make the selections shown above using the grey Drop Down Menu Buttons.