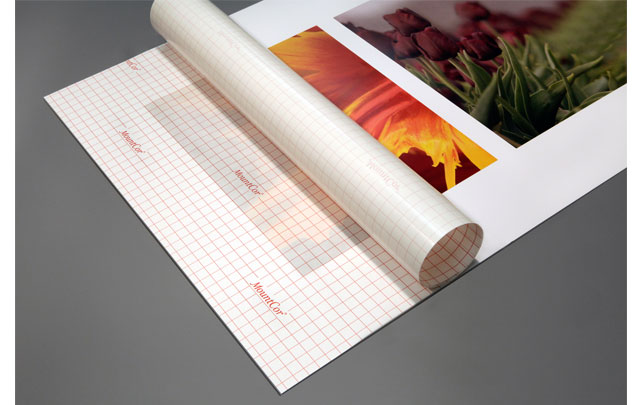 The Gilman Brothers Company is pleased to announce that MountCor® Low Temperature Mounting Board is now acid free.
"MountCor® has been and continues to be the product of choice in the framing and mounting industries for the last several years. After listening to the market, we have once again delivered a new feature to a high performing product family. With MountCor now being acid free, it opens up several new opportunities and applications to continue our aggressive market expansion." says Bill VanHorn, Director of Sales.
MountCor® Low Temperature Mounting Board features an aggressive pH neutral adhesive that is inert, that is, chemically inactive, making it safe for mounting photos, posters and prints without risk of compromising materials bonded with it.
MountCor® offers the lowest bonding temperature of any heat activated board available and has revolutionized the industry with its dependable 130°F (54°C) low temperature/short dwell bond time in mount presses. The low 130°F temperature makes it safe for all formerly heat sensitive items including laser copies, plotters, inkjet, and photographic papers, while also aggressively bonding digitally printed canvases and synthetic media. MountCor® aggressively bonds with all porous papers, photographs, and previously heat sensitive digitals in dry mount presses or rollers. This makes it the perfect choice for both long term picture framing and short-term sign/display mounting applications.
MountCor® features a translucent, gridded release liner which allows for easy document or print alignment and protects the adhesive during storage, and air release technology to ensure bubble-free mounting.
For additional information on any Gilman Brothers products visit our website at www.gilmanbrothers.com, email us at sales@gilmanbrothers.com or call regular EST business hours 860-889-8444 USA or the new 24/7 hotline 860-884-2077.