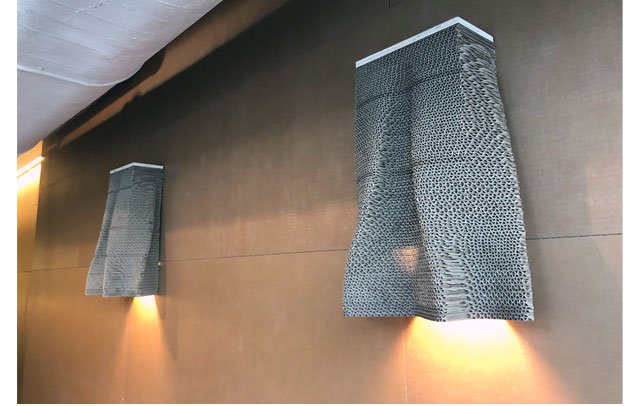 Executed by Mumbai-based Jayna Packaging and designed by Mumbai-based architectural firm NUDES, Cardboard Cafe is India's first cafe designed and made out of 100% cardboard.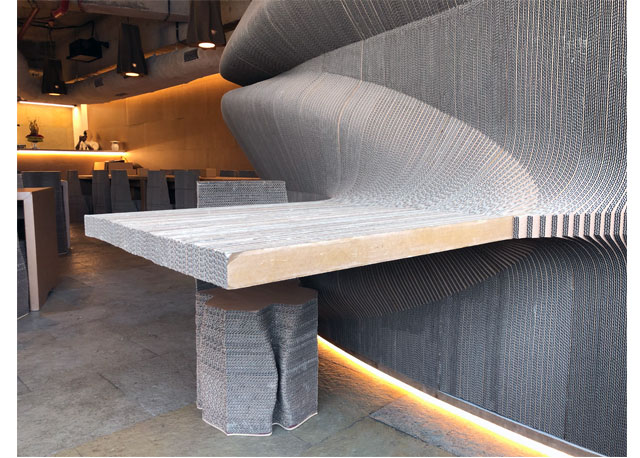 This new café in the bustling Bandra Kurla business district of Mumbai is redefining the use of cardboard, the corrugated material usually used for making boxes. The Cardboard Café is an example of how versatile and hard-wearing a corrugated material can be.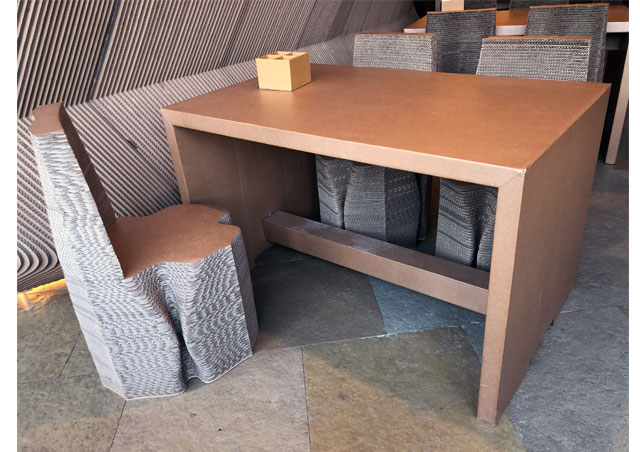 From light fixtures to signage to chairs and tables, corrugated cardboard fills the entire landscape of the café. Even bar chairs and tables, cutlery box, bill box, menu card and shelves are made of cardboard. The interior comprises low, undulating walls made from sculpted cardboard sections. The walls are crafted from sinuous waves of cardboard fluting that, when layered next to one another, form intricate patterns, textures and free flowing geometries. One of the tables flowing out of the cavernous wall makes for a unique structure with no-legs support.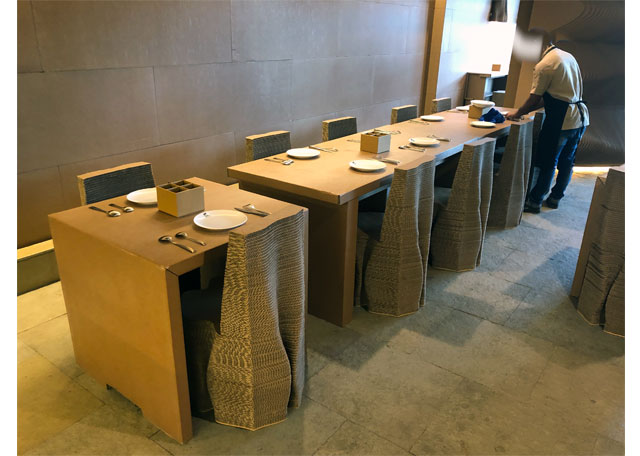 The table tops are impregnated with wax treatment to prevent water absorption and facilitate ease of maintenance.
"It is an extremely versatile material which exhibits excellent acoustical properties. The entire landscape of corrugated board including the cavernous free flowing volumes on side walls, furniture, products, light fixtures etc. have been sculpted from corrugated board," Jayna Packaging said in a statement.