Retail Packaging
About
Excel Displays & Packaging is a designer and producer of temporary POP displays, graphic packaging, and in-store signage. We offer ultra-large-format litho mounting & die-cutting, up to 6 color direct flexo print with process printing capabilities, and can handle everything from standees to case-card headers to complicated displays. We are SFI Certified and ISO Certified. We own two corrugators with 24 hour operations, have our own structural and graphics team, convert every job we sell in-house, and own our own fleet of nearly 150 trucks. With no minimum order size, a brand new, state-of-the-art Ideation Center, and the most robust machine base in the Midwest, we are your one-stop display design house!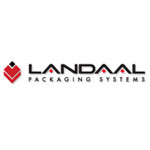 About
Our #1 priority is to serve each client from Design to Delivery. For more than 50 years, Landaal Packaging Systems has managed large-scale packaging programs for leading brands and now brings POPTECH(R) , a revolutionary ease-of-assembly technology to the display market. Landaal offers POPTECH(R) displays for any retail environment with strategic brand design, manufacturing and execution for the full cycle of your retail programs, including shipping and warehousing.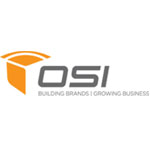 About
Since 1984, OSI has been a world leader in providing award winning supply chain managed solutions for displays, packaging, branded merchandise and special retail solutions for in-store marketing. Unparalleled design and engineering coupled with world-wide production, sourcing, and testing capabilities. In-house creative, project management, warehousing, logistics, and product development allow OSI to deliver the best possible solutions and maximum impact to your brand.